Becoming a parent is a life-changing experience, and one of the most exciting milestones is embarking on adventures with your little one. The question of how to travel with infants may seem daunting at first, but with careful planning and preparation, it can be a truly rewarding and memorable experience for both you and your baby. So, pack your bags, grab the diapers and wipes, and let's dive into some creative and practical tips for traveling with infants!
How to Travel with Infants?
1. Plan Ahead: Preparation is Key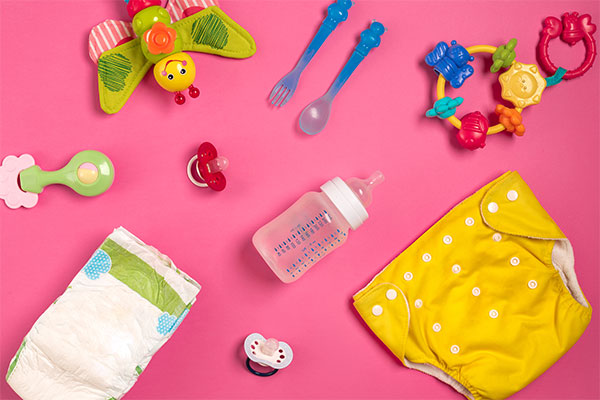 When it comes to traveling with infants, planning is crucial. Make sure to research your destination and the airline's policies on traveling with infants, including their guidelines for carry-on items, stroller, and car seat regulations, and any necessary documentation, such as passports or visas. It's also important to schedule any necessary vaccinations for your baby and pack a well-stocked diaper bag with essentials like diapers, wipes, formula or breast milk, extra clothes, and toys to keep your little one entertained.
2. Choose Baby-Friendly Accommodations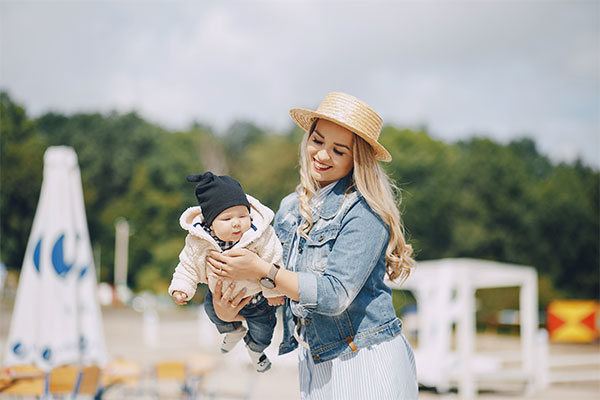 Selecting baby-friendly accommodations can make a big difference in your travel experience. Look for hotels or vacation rentals that offer amenities such as cribs, high chairs, and baby-proofed rooms. If you're staying with family or friends, communicate your baby's needs in advance to ensure a comfortable and safe environment for your little one.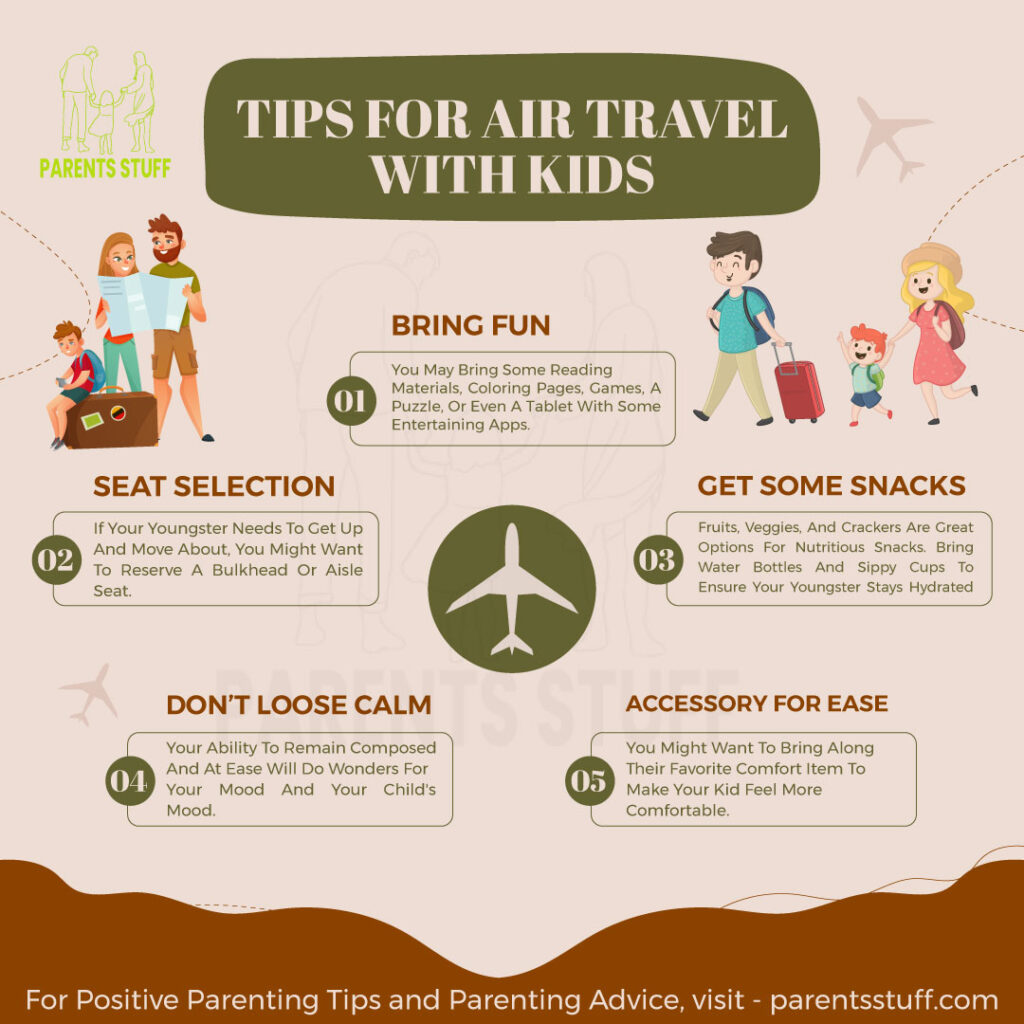 3. Be Mindful of Sleep and Mealtime Routines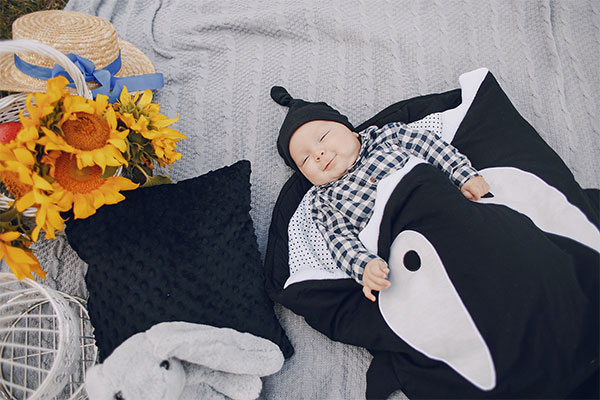 Maintaining your baby's sleep and mealtime routines as much as possible can help keep them calm and content during travel. Bring familiar items from home, such as a favorite blanket or stuffed animal, to create a sense of comfort and familiarity. Stick to your baby's regular feeding schedule and pack enough baby food or formula for the duration of your trip. If you're breastfeeding, consider using a nursing cover or finding private spaces to nurse your baby.
Visit: how to protect toddlers from pollution
4. Pack Smart, but Keep it Light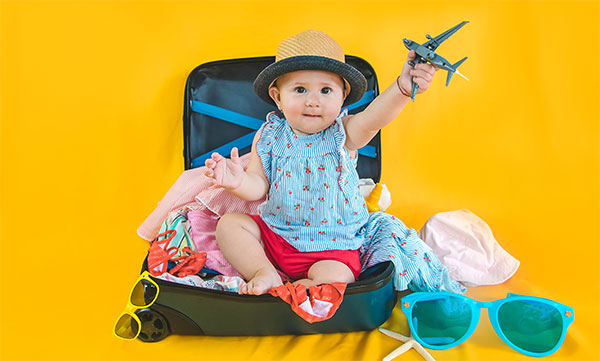 Packing for a trip with an infant can be overwhelming, but remember to keep it light and practical. Bring only the essentials, such as diapers, wipes, clothing, and feeding supplies. Consider using travel-sized items or purchasing baby supplies at your destination to save space and weight in your luggage. Don't forget to pack a change of clothes for yourself, as accidents and spills are inevitable when traveling with a baby!
5. Be Flexible and Expect the Unexpected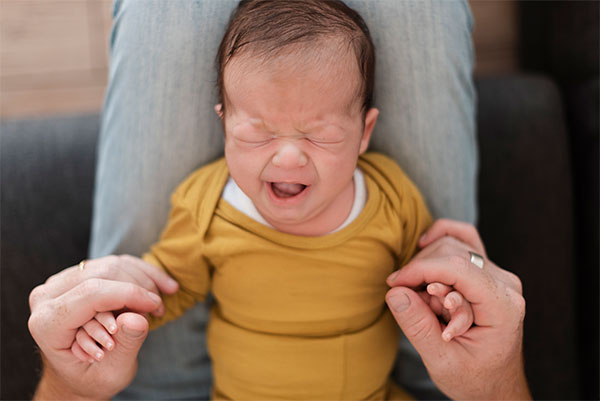 Traveling with infants requires flexibility and patience. Be prepared for unexpected delays, changes in routines, and fussy moments. Remain calm and take breaks when needed, both for yourself and your baby. Remember, the journey is just as important as the destination, and making precious memories with your little one is the ultimate goal.
6. Utilize Baby Gear Wisely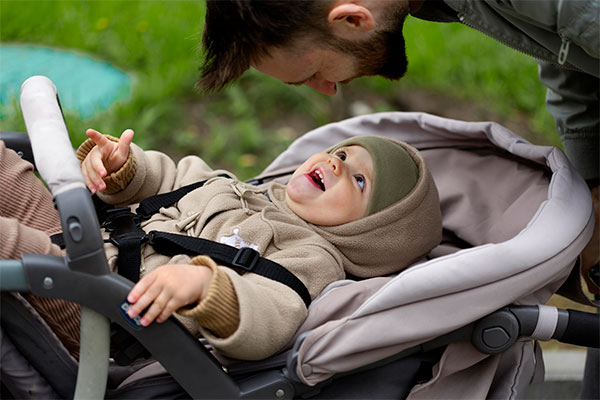 Investing in baby gear can be a game-changer when traveling with infants. A baby carrier or sling can keep your hands free and allow you to navigate crowded places or enjoy outdoor activities with ease. A lightweight stroller can also be convenient for navigating airports, museums, or other attractions. Additionally, a travel-friendly car seat can provide a safe and comfortable ride for your baby in taxis, rental cars, or public transportation.
Visit: healthy food recipes for kids
7. Stay Safe and Hygienic
Keeping your baby safe and healthy is a top priority when traveling. Always use a car seat in taxis or rental cars, and never leave your baby unattended. Use hand sanitizer frequently and avoid exposing your baby to crowded or unsanitary areas. Be cautious with the foods and beverages you consume and ensure that any items used for your baby's meals are clean and safe.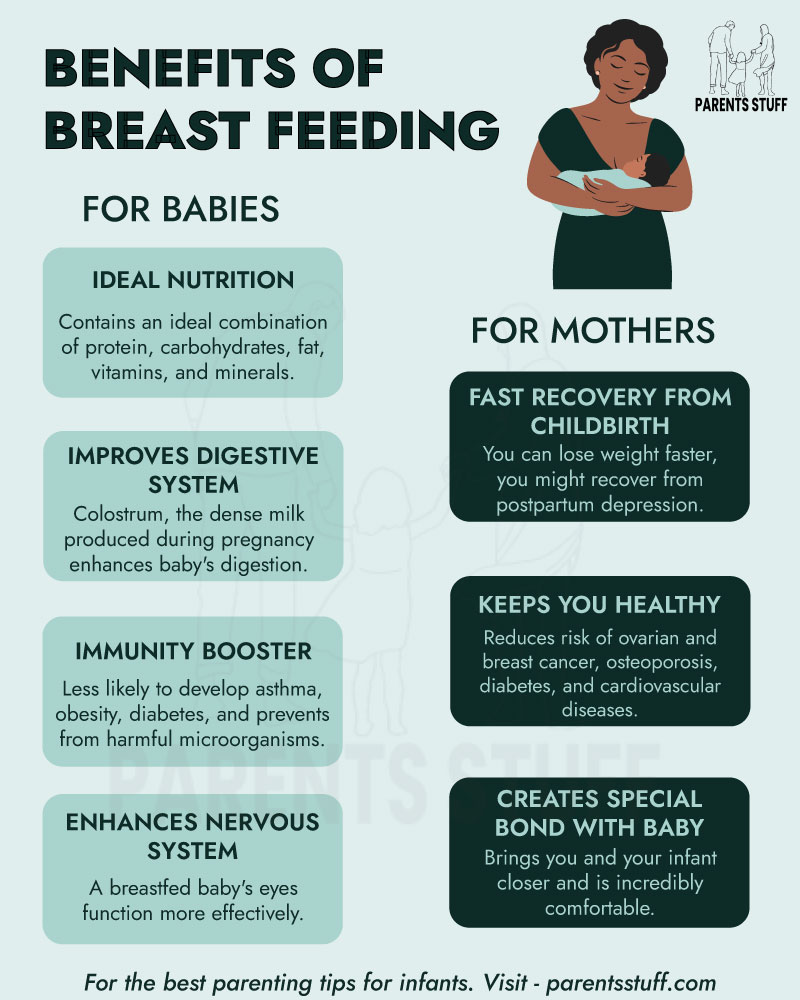 8. Capture the Memories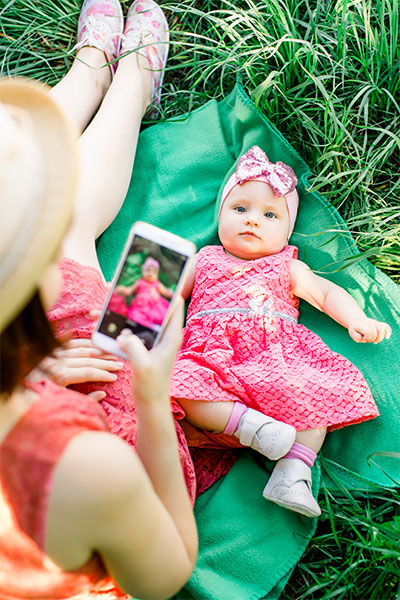 Traveling with your infant can be a special and unique experience, so don't forget to capture the memories. Take plenty of photos, create a travel journal, or even create a baby travel scrapbook to document your adventures together. These precious memories will be cherished for years to come and serve as a reminder of your baby's first travel experiences.
9. Seek Support from Fellow Travelers
Don't be afraid to seek support from fellow travelers or locals when traveling with your baby. Many people are understanding and willing to lend a hand or offer advice. Strike up conversations with other parents or seek recommendations from locals on family-friendly activities, restaurants, or services. Connecting with others can not only provide practical tips but also create memorable interactions and even lasting friendships.
"Having a baby is like falling in love again, both with your husband and your child."
10. Take Time for Self-Care
Last, but not least, remember to take care of yourself during your travels with your infant. It's easy to get caught up in taking care of your baby's needs, but it's equally important to prioritize your well-being. Make time for self-care, whether it's getting some alone time, indulging in a spa treatment, or simply taking a stroll to unwind. A happy and relaxed parent is better equipped to take care of a happy and content baby.
Visit: advice for new dads
In conclusion, traveling with infants may require some extra planning and preparation, but it can be an incredibly rewarding experience. With careful consideration of your baby's needs, flexibility, and a positive mindset, you can create wonderful memories while exploring the world with your little explorer. Everything you need to know on how to travel with infants is right here! So, don't be afraid to embark on new adventures, embrace the unexpected, and enjoy the journey with your precious bundle of joy by your side. Bon voyage!